My Top 5 Artists (Week Ending 2011-7-31) →
Gregory Alan Isakov (32) Justin Vernon (28) Bon Iver (22) Born Ruffians (10) Sean Rowe (5) Imported from Last.fm Tumblr by JoeLaz
My Top 5 Artists (Week Ending 2011-7-17) →
Fleet Foxes (24) Laura Stevenson and The Cans (19) Shakey graves (18) Wilco (12) The Antlers (10) Imported from Last.fm Tumblr by JoeLaz
My Top 5 Artists (Week Ending 2011-7-10) →
Cat Stevens (11) Beach House (7) A.A. Bondy (3) The Flaming Lips (1) WU LYF (1) Imported from Last.fm Tumblr by JoeLaz
My Top 5 Artists (Week Ending 2011-6-5) →
She & Him (47) William Elliott Whitmore (13) Justin Townes Earle (11) The Avett Brothers (9) Bon Iver (6) Imported from Last.fm Tumblr by JoeLaz
My Top 5 Artists (Week Ending 2011-5-22) →
She & Him (62) Ella Fitzgerald (53) Iron & Wine (50) Norah Jones (44) Bon Iver (32) Imported from Last.fm Tumblr by JoeLaz
My Top 5 Artists (Week Ending 2011-5-8) →
Iron & Wine (128) Bon Iver (71) M. Ward (67) She & Him (39) Cat Power (37) Imported from Last.fm Tumblr by JoeLaz
My Top 5 Artists (Week Ending 2011-5-1) →
She & Him (120) Bon Iver (87) Ella Fitzgerald (74) Norah Jones (54) The Felice Brothers (29) Imported from Last.fm Tumblr by JoeLaz
My Top 5 Artists (Week Ending 2011-4-24) →
Bon Iver (34) She & Him (27) Nick Drake (14) The Mountain Goats (14) Death Cab for Cutie (13) Imported from Last.fm Tumblr by JoeLaz
My Top 5 Artists (Week Ending 2011-4-17) →
Iron & Wine (53) Bon Iver (39) Ray LaMontagne (35) Ella Fitzgerald (35) Bowerbirds (27) Imported from Last.fm Tumblr by JoeLaz
headunderwater: Vetiver - Can't You Tell I feel...
rosekohl: Dead Gaze - Fishing with Robert Good...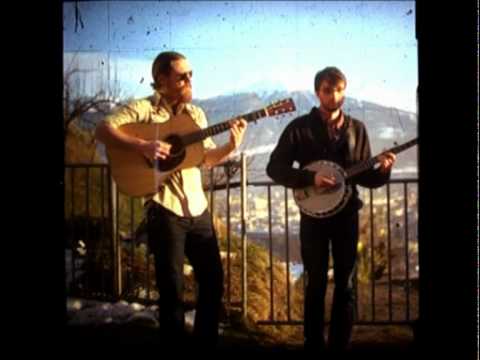 The Internet buzz that foamed around the new Radiohead album "King of Limbs" was astounding.  Within two days every person I ran into, whether the indie music scene was a focus for them or not, would bring up that yes, in just a few days a brand new full-length album would come out of one of the most talented and well-recognized bands of our time. So why is it that a band as well renowned and as...
Photo Credit:Kim Harrison The Mountain Goats have gathered a large cult following in the past twenty years front man, John Darnielle, has been performing under the name. Known in the early nineties for his boom-box recording, this diverse musician with intelligent lyrics and a personality that is a beacon for "nice guys" everywhere has evolved into something a bit more urbane. Not only have his...
Laura Stevenson and The Cans at Valentines,...
If you are not familiar with Laura Stevenson, you may be hearing about the talented artist on the rise as she gathers an ever-growing following with her lovable and intimate music. A perfect balance of a gentle sweetness in her voice that protrudes conviction when the song demands, she portrays a confidence unexpected because of her humble demeanor onstage. Hailing from Brooklyn, she makes...
My Top 5 Artists (Week Ending 2011-1-16) →
The Instruments Band (15) James Blake (12) Au Revoir Simone (10) Iron & Wine (10) Ray LaMontagne (7) Imported from Last.fm Tumblr by JoeLaz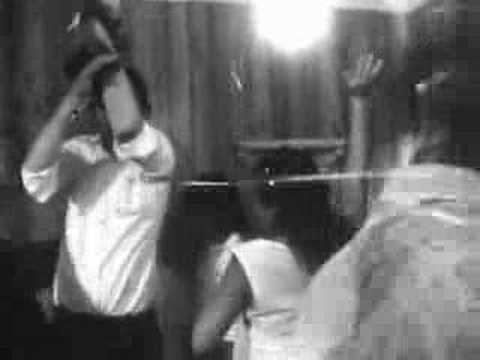 Watch
Great acoustic video of Laura Stevenson and The Cans! If you are not familiar with Laura Stevenson, her music is lovable, intimate, and a perfect background for when an important decision must be made, she always manages to paint the scene you need. Take a listen to "The Same" here. laurastevenson: Thanks to our friends at pluscatmusic.com in Minneapolis, MN for posting this video...
Announcing: Life Aquatic Records
New label! Be sure to keep an eye out on what is put out through life-aquatic! yvynyl: Another awesome blogger gets bitten by the record label bug. Welcome to the party, Jarred! life-aquatic: I will be launching a tiny 7" label in the new year. It will only release Australian artists on 7" vinyl. In a lot of ways its a way for me to discover new Australian artists and give a bit back to...
Such a perfect song for winter, "A Nice...
Watch
yvynyl: Weekends - Totem I'm a huge fan of the collage-style animation work of Alice Cohen, and a big fan of the noisy, hard-scrabble music of Baltimore's Weekends. Makes me happy to see them working togther to make art.  Order the new LP Strange Cultures over at Friends Records.
katiepierce: Buke & Gass - Medulla...
High Fidelity Style: Top 5 Albums of 2010
 5. Treats- Sleigh Bells At the beginning of the year, unless I was in the ever-crowded basement of my friend's apartment, people laughed when I told them I was listening to a band called Sleigh Bells. Aside from those at last year's College Music Journal Marathon, very few people had heard the raucous, rave band hailing from Brooklyn, until they were touring with MIA and signed to M.I.A.'s...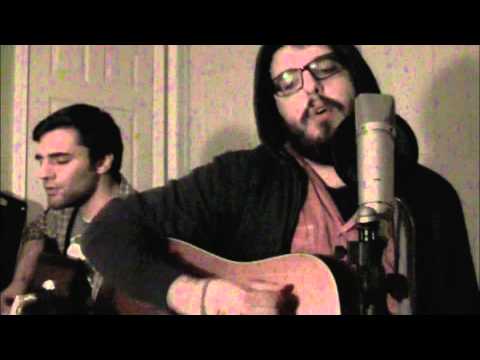 Sitting down with Liam McCormack of yellowbirddd
Photo: Mark Stevens If you haven't noticed a recurring theme in Tournesol posts as of late, then I am not doing my job correctly. Since Liam McCormack of yellowbirddd came to SUNY Potsdam last month I have been nothing but ecstatic to write about him. After his show that night he accompanied a group of friends over to another friend's townhouse for some good food, good music, and a chance...
Watch
yvynyl: Clara Clara - Under The Skirt Deep in the heart of Dijon, Rhône-Alpes, France is a (and I'm quoting here) "local spazz rock scene (we're talking at least 8 people, all of them shell- shocked by a short stay in town of Dutch experimental band The Ex). Basically made up of the Virot Brothers (Charles and François, the latter being famous enough under his own name) and Amélie Lambert (a...
My Top 5 Artists (Week Ending 2010-11-14) →
The Tallest Man on Earth (54) Johnny Flynn & the Sussex Wit (27) Miniature Tigers (20) Sufjan Stevens (16) yellowbirddd (15) Imported from Last.fm Tumblr by JoeLaz
Yellowbirddd at Hurley's at SUNY Potsdam 11/11/10
               Last Thursday, Yellowbirddd (artist name for Brooklyn resident Liam McCormack) played for a full house at Hurley's, a music venue at SUNY Potsdam. Not your ordinary show, the crowded house for this intimately strung show sat in perfect silence to create a canvas for this one- man act to relay his messages of personal depth in a relatable manner. McCormack describes his music as...
Watch
Kid Rockers was such an appealing idea to me, because like my dad and sister, I have always enjoyed getting kids engaged in music. Kid Rockers takes this to a new level, and these kiddies know exactly what to do! Here is their set with Ridgewood based, Big Troubles. rosekohl: Meet the new Big Troubles. (via Chocolate Bobka)
Hotel of The Laughing Tree plays SUNY Potsdam
Playing at Backstreets Nightclub this Friday night,  November 12th 2010, Madstop Presents a band you should know: Hotel of The Laughing Tree Hailing from Long Island, Hotel of The Laughing Tree emits a radioactive intensity that is consequence of their meticulous lines that bounce between your ears and thoughts for days after every listen. Their EP "Old Dominion" caught on to indie rock and...
CMJ: Top 5
Every year the College Music Journal hosts a music marathon that takes place scattered across New York City, (mostly Manhattan and Brooklyn). This marathon includes over twelve hundred bands from a variety of genres, but focuses on what is right on the verge of breaking into fame. These up and coming bands put on shows for the public, or for the lucky few, press badges are given to allow access...
Avishai Cohen: Introducing Triveni
Genre: Jazz/ Spirt O' Jazz Play: 1, 4, 7, 8  I had always known the name Avashai Cohen as the Israeli jazz bassist I had admired since I started playing jazz bass. Little did I know that there are indeed two jazz musicians under this name. The album Triveni is by Avishai Cohen, the New York City based Israeli trumpet player. After having already expected a great jazz album full of jolting...
Young The Giant: Young The Giant
Genre: Alternative/ Indie Rock Play:1,2,10 Comparable to Keane and to a slightly melodramatic Strokes, Young The Giant's debut album is full of just the kind of soft rock music your dad used to listen to. Not to say it is not a solid album; interesting chord progressions in many of the choruses set them apart from much of today's music within this genre. Overall, Young The Giant is nothing...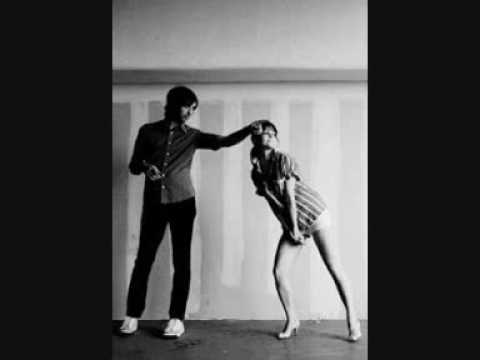 Gospel Claws: C-L-A-W-S
Artist: Gospel Claws Title: C-L-A-W-S Genre: Indie/ Rock/ Folk / Melodramatic Popular Song Play: 1, 4, 5 The feeling that is won by sensing the dry ground beneath your feet and seeing the dust kicked up every time you step, is the feeling I get from listening to Gospel Claws. Turns out, that may be where much of where their influence springs from, hailing from The Grand Canyon State in the dry...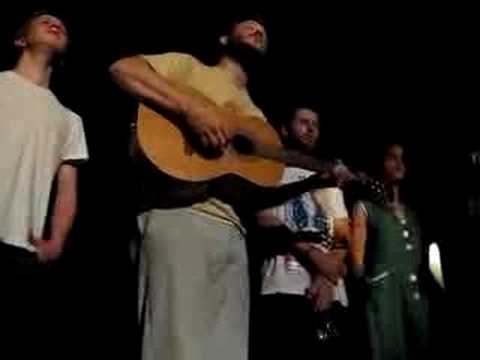 chillwave:Really solid. Take this in everyone! ...
Tired Pony: The Place We Ran From
Artist: Tired Pony Title: The Place We Ran From Genre: Alternative/ Folk/ Alt. Country Play: 1,2,7,10 The open, arid country depicted by the super-group Tired Pony reminds me very much of Jay Farrar and Ben Gibbard's album "One Fast Move or I'm Gone: Kerouac's Big Sur." It paints a familiar scene of back yard talks, open skies, and a real grounded sense of freedom that is integrating itself into...
Dark Dark Dark: Wild Go
Artist: Dark Dark Dark Title: Wild Go Genre: Alternative Play: 2,5,7,10 Wild Go powers itself on the premise of something that is very dangerous to toy with-whimsical instruments imposing themselves onto simple melodies. This can be done artfully and seamlessly, and has proved itself with bands akin to the Decemberists, who were my first introduction (and many others I'm sure) to this style...